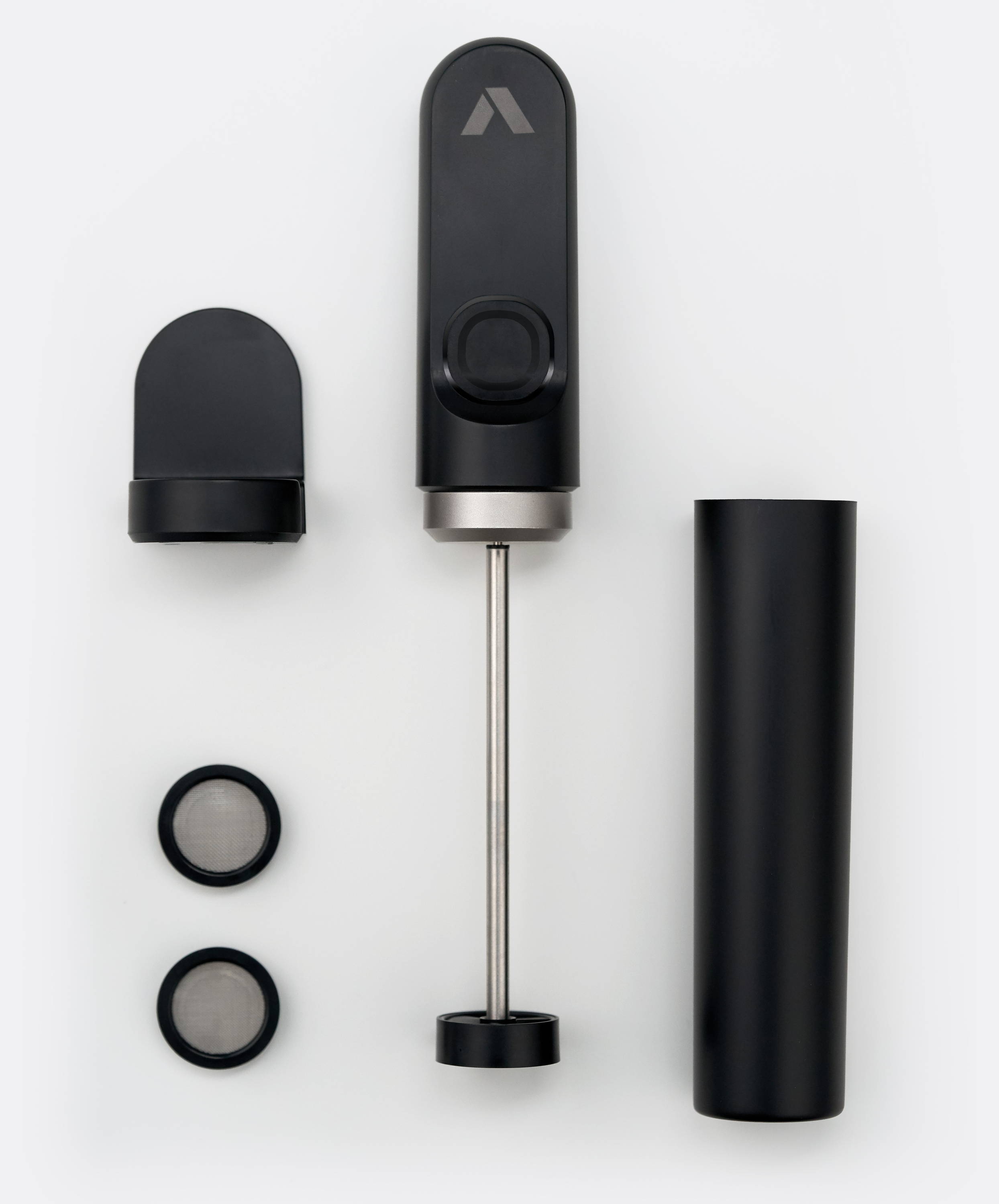 Give a great gift this holiday season with a Subminimal NanoFoamer. This would be a great gift for that barista in your family. The NanoFoamer makes barista-quality microfoam milk for cappuccinos and more. I know its fun to make those speciality drinks around the holiday times. A great tool to make the perfect drink is with Subminimal NanoFoamer.
This package comes with one NanoFoamer, two nano screens, one wall mount and one protected hood. This foamer is waterproof and is easy for cleaning. When using this product it will do the job that it needs to do, due to a high speed motor. What is unique about this product it has a screen and not one of those metal attachments where it makes the foam. This foamer gives it that smooth velvet texture that you are craving for. This can be used to blend your espresso and enhance the flavor profile.
This would make a great appliance to have in the kitchen. I know when you are getting those drinks ready for the holiday morning or even a evening treat This NanoFoamer will come in handy This would also make a great stocking stuffer gift for your loved one who loves coffee. This is a fun give and I would recommend checking the link out for more information.
Disclosure: I received one or more products or monetary composition for the exchange for my honest opinion. I only recommend product that I would use personally or believe would be a good fit with my readers. All opinions are 100 percent my own and may differ from yours. I am disclosing this in accordance with the Federal Trade Commission's 16 CFR, Part 255: "Guides concerning the use of Endorsements and Testimonials in Advertising.