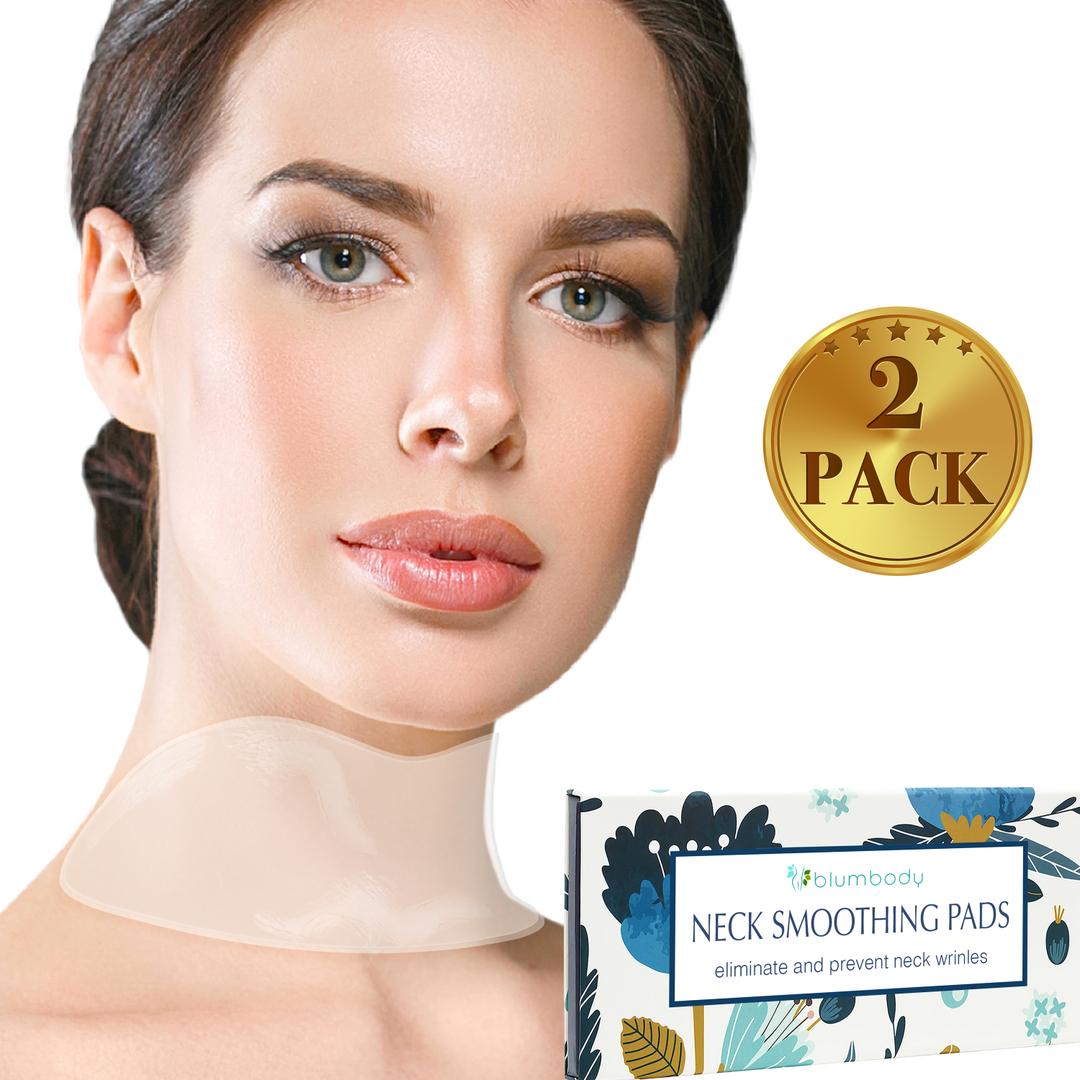 Are you looking for a product to smooth your skin while you're at home? I have a great line of product that you'll want to check out. This line of products will help target different area of the body to smooth out. They have a variety of different kit options available on their website to choose from. I was able to take a look at several of their products that they have to offer.
The first product that they offer is their neck smoothing pads. In this package you will receive 2 neck smoothing pads and a gift box for storage. This kit helps prevent and eliminate neck wrinkles that are caused by sun damage, aging and phone scrolling. If you are suffering from saggy skin, this product can help. The silicone neck pads help improve the elasticity for a smoother uplifted skin. This neck pad is great to wear overnight and it will help repair the delicate skin on your neck. After using this product you will see an immediate result.
The next product that I took a look at was their chest smoothing pads. This kit helps prevent and eliminate wrinkles cause by sun damage, aging and sleeping on your side. I know that I always tend to sleep on my side. Which I'm glad that I found a product that will help prevent those wrinkles. It's recommended to wear this patch overnight to help repair the thin delicate skin. This product is moisturizing silicone which will not dry or irritate your skin. You will your skin improving after several applications.
The last product that I took a look at was their Face Smoothing Patches. This kit helps treat face wrinkles with their clear noninvasive facial smoothies wrinkle patches. This can be an alternative for fillers. This product will also help prevent new lines caused by facial expressions, sun damage or aging using face tape for wrinkles. This kit is easy to apply and its comfortable. Sometimes I have a hard time leaving products like that on my face for a period of time. This almost feels like it's not even applied. You will see results after a couple applications.
What I like about these products is that they are affordable and they work. This can replace getting fillers that can be harmful. This product is easy to use and apply and they are effective. This would make a great holiday gift for your loved one this year. Click the link below and check out all of their amazing products that they offer.
Disclosure: I received one or more products or monetary composition for the exchange for my honest opinion. I only recommend product that I would use personally or believe would be a good fit with my readers. All opinions are 100 percent my own and may differ from yours. I am disclosing this in accordance with the Federal Trade Commission's 16 CFR, Part 255: "Guides concerning the use of Endorsements and Testimonials in Advertising.