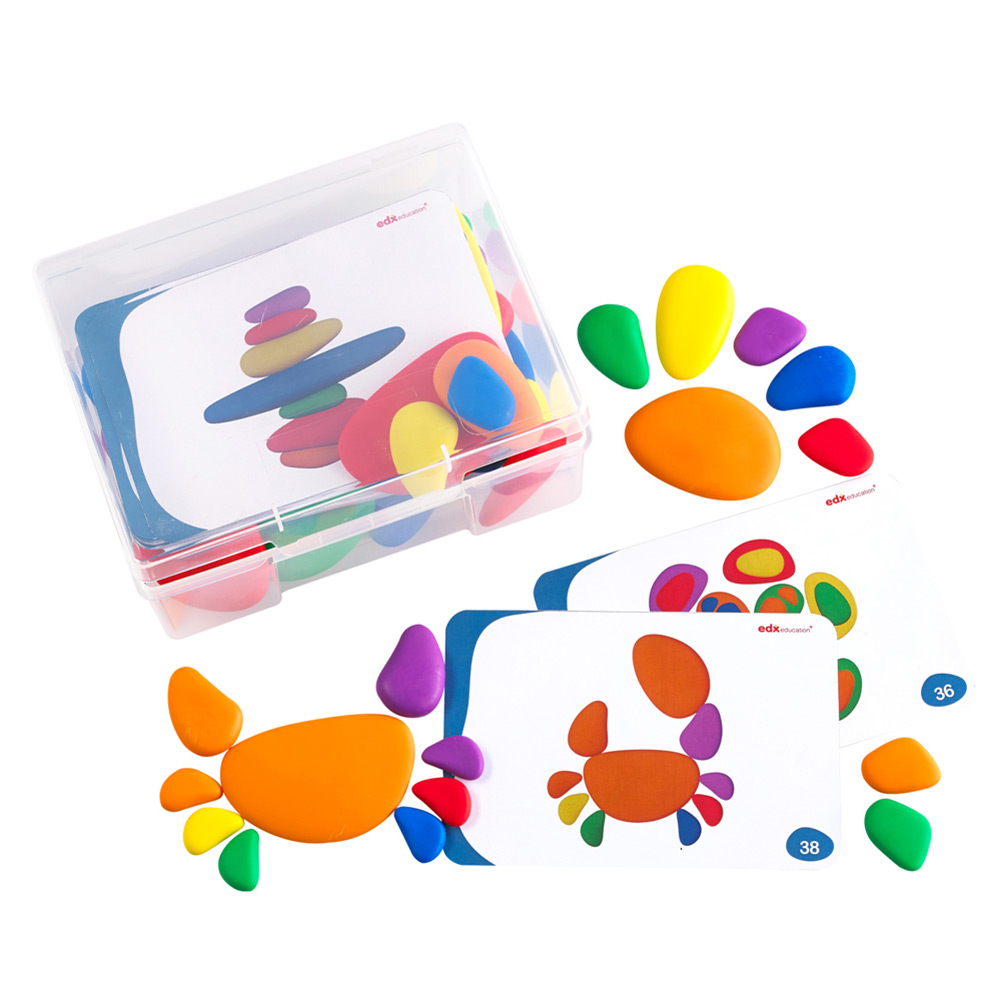 If you have younger children, then I have a great gift idea for you. Rainbow Pebbles from edxeducation is a great gift for younger kiddos. This gift can be for older children as well. What I like about this toy is that it can be used for fun and can be educational as well.
This set contains 6 pebbles in 6 different sizes and 6 different colors. There are 20 x 2 sided activity cards as well. The activity cards will show different shapes and designs that you can make with the pebbles. This is a great toy for all children and even with children that are special needs learners. Children love playing with the wonderfully smooth, calming tactile experience. This also can help with earning learning for manipulative, help develop fine motor skills through play. This also can be used for matching similar shapes, shape shapes, colors, grouping, counting, sorting and more.
What is great about this toy that there is many different options available. This toy you can create what is displayed on the picture cards. You can free play and create designs with your imagination. You can stack them and create your own sculpture art piece. There are many different options with this toy. This toy can be for any ages as well. You can find more information on this product at the link below.
Disclosure: I received one or more products or monetary composition for the exchange for my honest opinion. I only recommend product that I would use personally or believe would be a good fit with my readers. All opinions are 100 percent my own and may differ from yours. I am disclosing this in accordance with the Federal Trade Commission's 16 CFR, Part 255: "Guides concerning the use of Endorsements and Testimonials in Advertising.