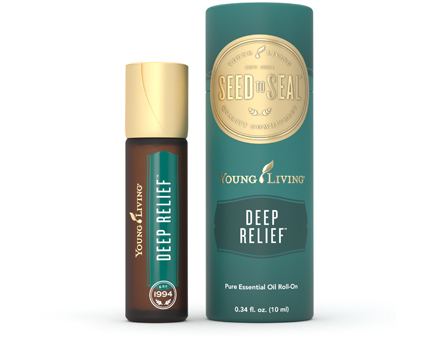 One thing that I have noticed that has become popular in our culture is essential oils. I have noticed that they are being used more frequent in our society. I have finally started learning more about different types of oils and what they can be used for. When first starting out and learning about the different types and uses, it can be a bit overwhelming. Recently I was able to connect with a company called Young Living. Young Living is known for their line of essential oil products. They have everything you can imagine of and even more. I was introduced to two products that they carry for men. These two products would make great gifts for dad.
The two products that I was able to take a look at was their Shutran Beard Oil and their Deep relief Essential Oil Roll on. This first product that I took a look at was their roll on Deep Relief Essential Oil Roll On. This is a great product if you are working out and have sore muscles. The feature and benefits of this product are: It helps cools fatigued muscles after physical activity, provides a soothing and cooling sensation when applied to shoulders, neck and scalp area. This also helps create a soothing and cooling sensation for sports massages. It also perfect companion for joints after high impact activity. When using this product you notice that it smells minty, slightly sweet with that herbal aroma to it. This product is easy to use. You can use this on the go while you're at out or when you're at home. You will want to apply this along the nape of your neck, shoulders and any other place that you want.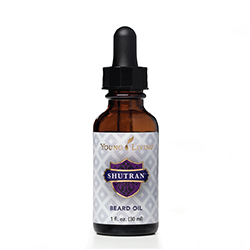 The second product that we took a look at was their Shutran Beard Oil. If you are looking to get your man a gift and he has a beard than this product is perfect for you. This beard oil is designed to absorb easily into hair and give it a soft, natural looking shine. What is nice about this beard oil is you can use it everyday as needed. This oil has pure ingredients in it such as apricot kernel oil and wolf berry seed oil. This product will help your man beard and skin keep hydrating and leave his beard smelling great with the masculine scent. This product is easy to use. Use the dropper to dispense a dime-sized amount of oil into the palm of your hand. Then gently work the oil into your facial hair. Proceed to groom and style your facial hair like normal. You will want to rinse the excess oil from your hand with warm soapy water.
If you are looking for a gift for dad or that special man in your life. I would recommend checking out Young Living and seeing what they have to offer. They offer a variety of different products. I know that I found several different oils that I want to take a look at in the future. You can check out the link below.
Disclosure: I received one or more products or monetary composition for the exchange for my honest opinion. I only recommend product that I would use personally or believe would be a good fit with my readers. All opinions are 100 percent my own and may differ from yours. I am disclosing this in accordance with the Federal Trade Commission's 16 CFR, Part 255: "Guides concerning the use of Endorsements and Testimonials in Advertising.