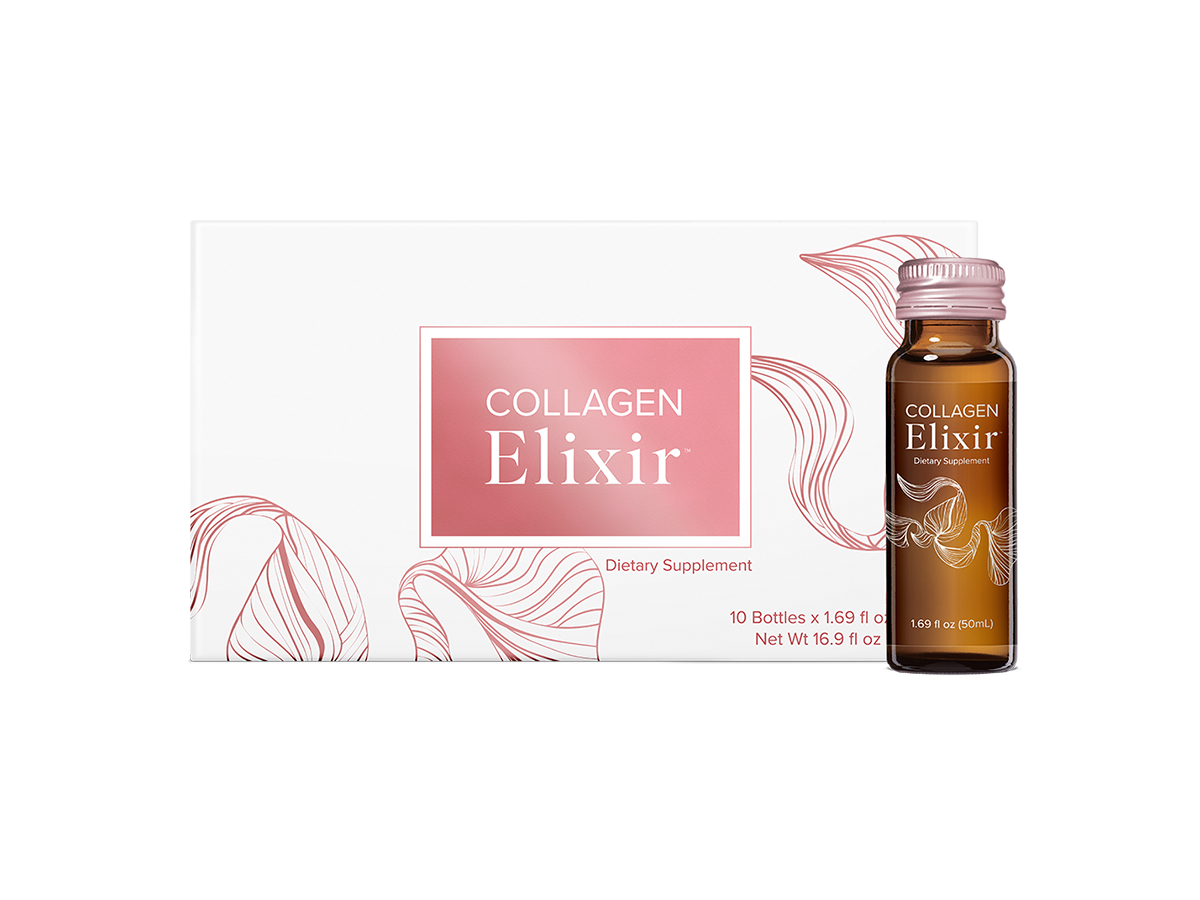 Have you heard of beauty elixirs before? I will be quite honest and tell you that I have never heard of them, before now. Recently I was introduced to a top notch elixir called Isagenix. This elixir will help you glow radiantly and live beautifully.
This is a Collagen Elixir that comes in a 10 pack. It is recommend that you try this for a month to see the full effect of this product. When we received our package it came in a wrapped package with a cute tag that said my name on it. Which made it personal to me and it made me smile. This Collagen Elixir is infused with an innovative blend of marine collagen peptides and powerful botanicals. This will help your skin indulge and help with beauty on the inside and out.
I know when I learned about this elixir I was curious the benefits of the elixir. It helps reduce the appearance of fine lines and wrinkles by improving skin elasticity with 5 grams of marine collagen peptides. While taking this elixir it will help you maintain a more youthful appearance with increased collagen production. If you want to protect your skin and prevent damaging this elixir may help.
This elixir is a great source if you are looking for Vitamin C, zinc and biotin. I know that I have been taking a biotin supplement to help with nails and hair. Now that I can swap that out and use this Elixir. This will give you a healthy boost. It has a powerful beauty blend of superfoods. This elixir taste decent. I can handle drinking this and no feeling like I want to gag afterwards. This has a hint of wild berries and sweet botanicals.
If you are wanting to start a beauty routine in the mornings. Drink one a day and you will be amazed with the results in 30 days. You will definitely see a difference from day 1 to day 30. I would highly recommend checking this out at the link below.
Disclosure: I received one or more products or monetary composition for the exchange for my honest opinion. I only recommend product that I would use personally or believe would be a good fit with my readers. All opinions are 100 percent my own and may differ from yours. I am disclosing this in accordance with the Federal Trade Commission's 16 CFR, Part 255: "Guides concerning the use of Endorsements and Testimonials in Advertising.