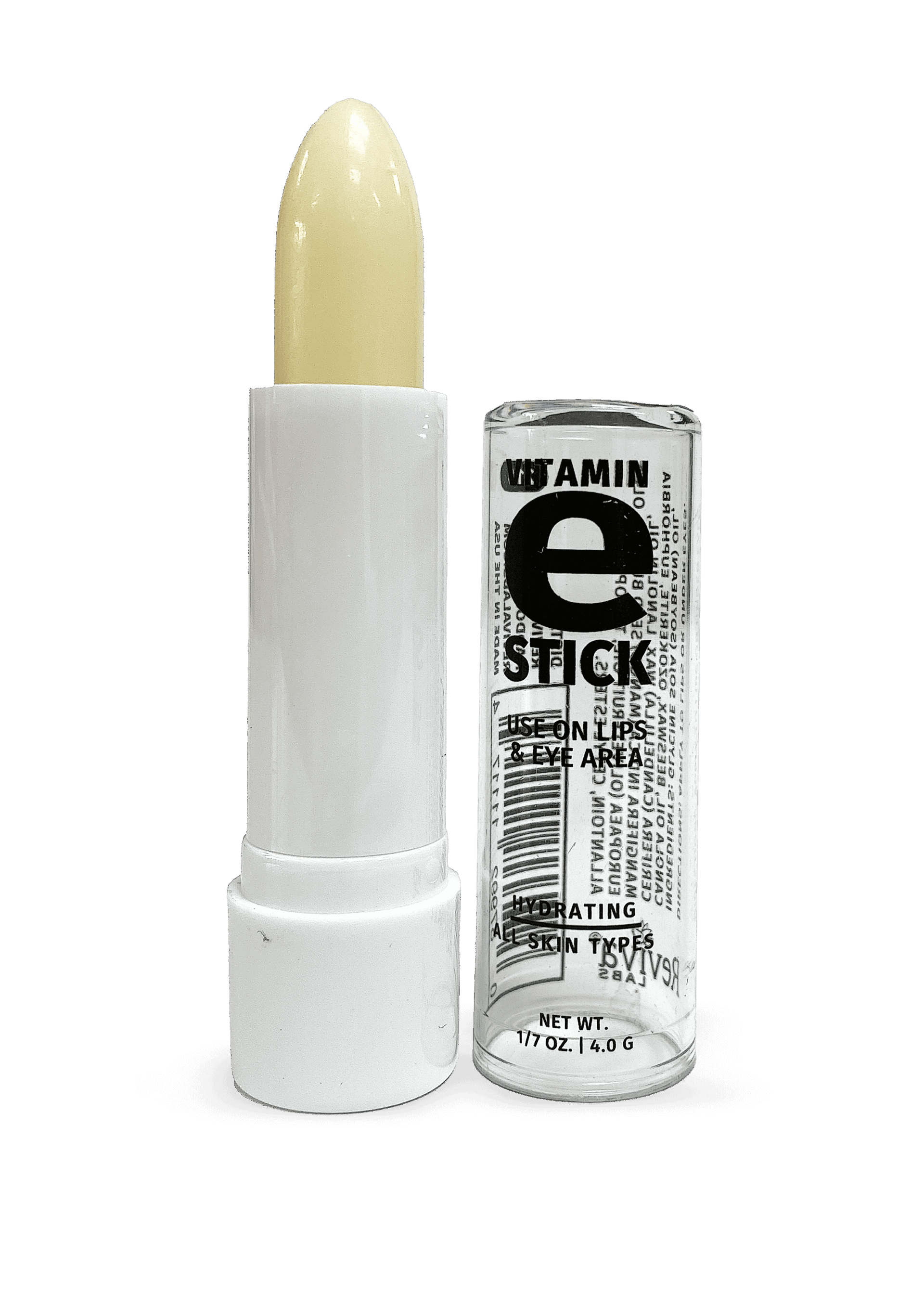 I know as a mom I always have that lip balm in my purse. Now I usually have to carry two of them. One for my daughter and one for myself. Finding the right lip balm for your lips can be tough at time. I know during the colder months my lips tend to dry out. Finding that balm to help moisturize them and keep them moisturized can be a challenge.
When I was able to take a look at Reviva Labs Vitamin E Oil E-Stick I was quite impressed with the results. I received several of their Vitamin E Oil E-Stick. This lip balm has Vitamin E and allantoin in a natural beeswax base. This lap balm helps moisturizes and sooth your lips. This lip balm also helps protect against the environment and wind damage. I know living in Michigan this can be a problem during the fall and winter months.
I also like a product when you can apply it and you can apply it under makeup. With this lip balm, you can apply it under or over lipstick. Which gives your lips that extra bam. When applying this lip balm you will notice that its translucent and women and men both can wear it. I do believe that you need a translucent.
I would recommend their Vitamin E Oil E-Stick and recommend to have a couple on hand. This lip balm is designed to naturally protect your lip which are vulnerable to drying. That is a problem that I have during the colder months. Another cool fact about this product is that you can use it under the eyes, on your cheeks or any other dry areas that is exposed. This lip balm contains beeswax base and contains a soothing formula. What I love best is that it will help rehydrate dry lips and help sooth the effective areas. You can find more information about this amazing lip balm and the link below.
Disclosure: I received one or more products or monetary composition for the exchange for my honest opinion. I only recommend product that I would use personally or believe would be a good fit with my readers. All opinions are 100 percent my own and may differ from yours. I am disclosing this in accordance with the Federal Trade Commission's 16 CFR, Part 255: "Guides concerning the use of Endorsements and Testimonials in Advertising.