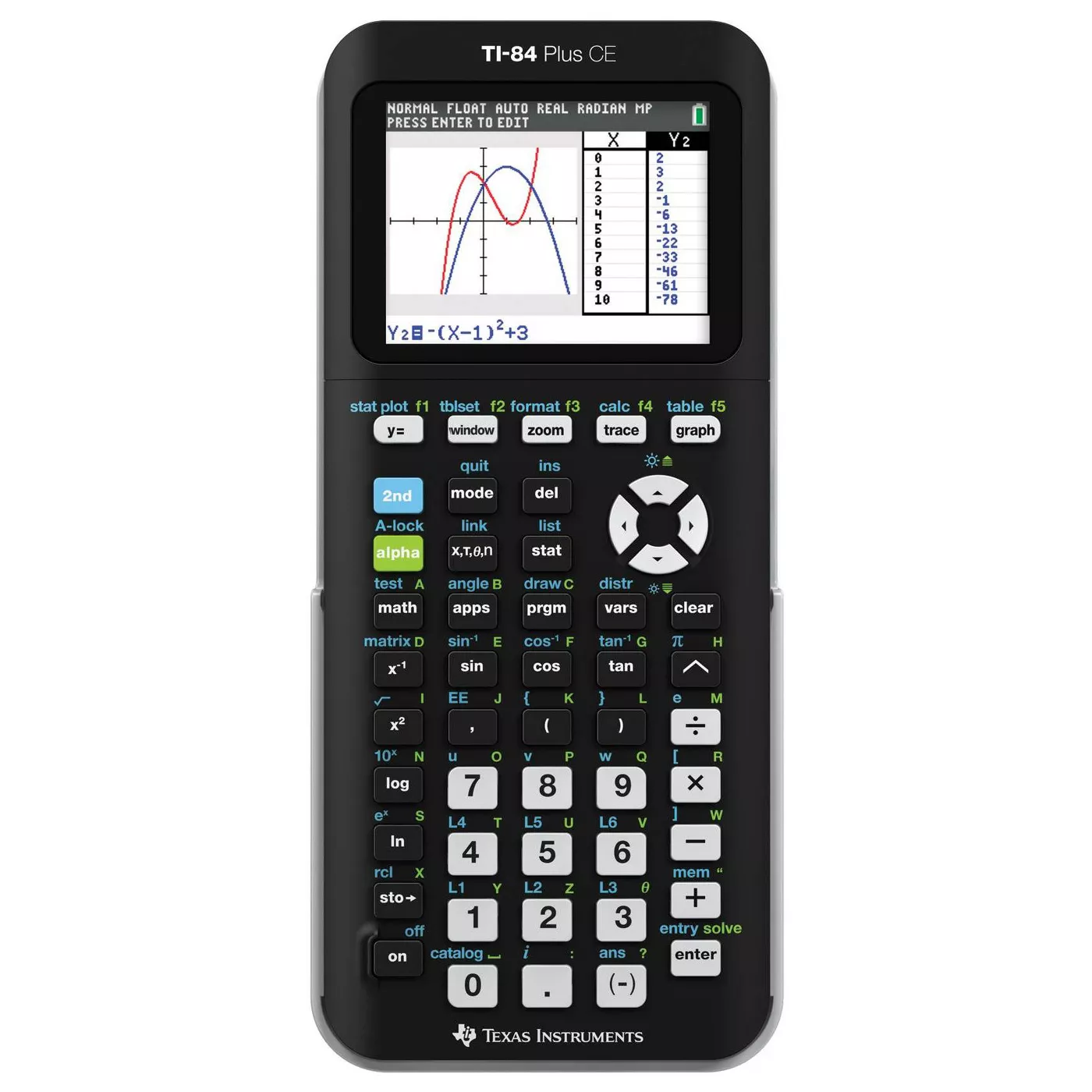 Are you looking for a great enhanced graphing calculator for your high school or college classes? I have a great company that is called Texas Instruments that make one of the top notched graphing calculators that are out on the market right now.
We received their TI-84 Plus CE Enhanced Graphing calculator to take a look at. This has a vivid blacklist display. When we took the calculator out of the package we noticed that it had a rechargeable batter and a power cord to charge it with. This has a color screen and comes with a protective case.
I know when I first saw this Graphing Calculator I was quite intimidated. Although I was quite surprised on how quickly I figured it out and what to do. It says that this calculator can be used for Pre-Algebra, Algebra 1 and 2, Geometry, Statistics, Pre Calculus, Calculus, Biology, Chemistry, Physics, Business and Finance and Programming. Also this calculator can be used for SAT, ACT, and AP.
This model has some features such as: Display Resolution 320x240, Flash Memory (ROM/RAM) 3mg/154kb, Preloaded Applications, TI 84 Plus Family Compatibility, USB Cable Included, Color, Backlit Display. I would highly recommend checking out Texas Instruments and the different graphing calculators that they have. I know they have several different options and one of them would be perfect for your graphing needs. You can find this calculator at Walmart or Amazon.
Disclosure: I received one or more products or monetary composition for the exchange for my honest opinion. I only recommend product that I would use personally or believe would be a good fit with my readers. All opinions are 100 percent my own and may differ from yours. I am disclosing this in accordance with the Federal Trade Commission's 16 CFR, Part 255: "Guides concerning the use of Endorsements and Testimonials in Advertising.