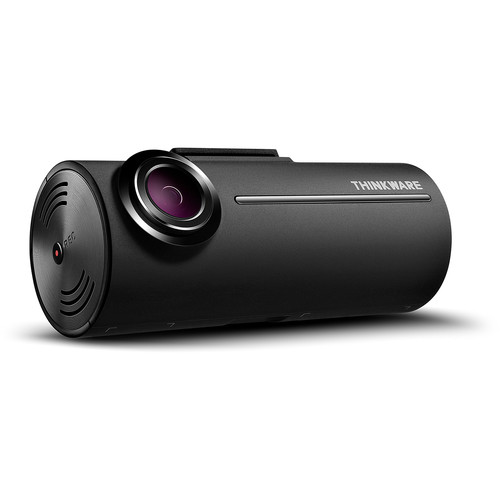 One thing that I have been curious about is a Dash Cam. I know they have been super popular and everyone wants one. If you are like me and know nothing about them and not tech savvy. Then it can be difficult knowing which brand and what style works for you.
Recently I was connected with Thinkware and they offer a variety of different dash cams. We were able to take a look at their F100 Dash Cam. When we took a look at their box this is what came inside of the box. There was a Dash Cam that is the star of the show. A 12v Power Cable or Hardwiring Cable. 8GB MicroSD Card, Windshield Mount, Spare 3M Mounting Tapes, Adhesive Cable Clips, Quick Start Guide.
What does this Dash Cam offer. Well it offers advanced video clear technology. When you are looking at the video it is clear and does not have interruptions or static while trying to look at the video. This has a super capacitor, integrated thermal protection, anti file corruption, parking mode (motion and impact detection, and safety camera alert (speed camera, red light camera. One of my favorite features that this dash cam has is the GPS ports for a GPS antenna. This also has a pc viewer for window and Mac OS. This dash cam also supports the MicroSD cards up to 64 GB.
I was pretty impressed to learn about a Dash Cam and to see how one worked. This can come in handy in the car. This can show you what is going on or if there was an accident. The dash cam can show you what exactly happened and show the facts. The picture is crystal clear and the imaging is perfect. There is no need in losing connection or the pictures. I would recommend in checking out Thickware and their Dash Cams. I would check at the link below.
Disclosure: I received one or more products or monetary composition for the exchange for my honest opinion. I only recommend product that I would use personally or believe would be a good fit with my readers. All opinions are 100 percent my own and may differ from yours. I am disclosing this in accordance with the Federal Trade Commission's 16 CFR, Part 255: "Guides concerning the use of Endorsements and Testimonials in Advertising.