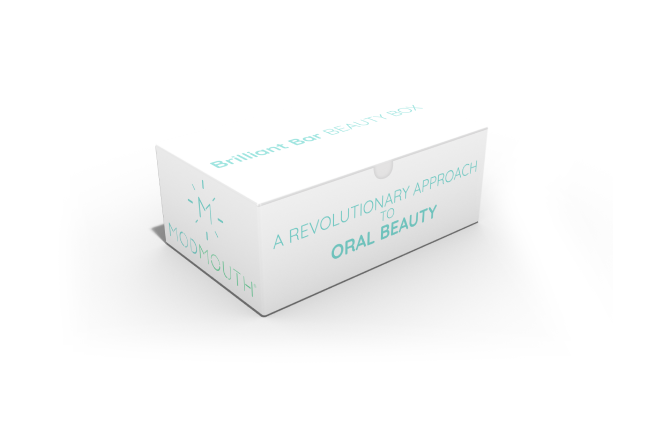 Are you looking for a system to help brighten up you smile? I have a perfect subscription service that will be delivered to your door. It's called Modmouth and it has whiting products and other cosmetic products inside. This box is sent to you monthly and you will not regret it.
When we opened up our Modmouth box when it arrived. We noticed that their was a lipstick, lip gloss, a sample and Modmouth Accelerator Rinse and Whitening Serum.
The first product that we took out of our box was their teeth whitening kit. This is Modmouth 100% enamel safe. Teeth whitening system zero tooth sensitivity. This comes with Accelerator Rinse. The Accelerator Rinse is the first step in the process. You use this to gently pre-conditioned teeth and maximize whitening results. The second step is to brush. Then you brush your teeth with the whitening serum to lift surface and deep stains. After applying the whitening serum you have to make sure that you don't let your tongue touch the teeth.
The next item that we took out of our box was their Peach Moisturizing Lip Mask. This lip mask came in a single packet. It looks like it came in one of those sample packets. Where after you use it you can throw it all away. It easy to open and take out. It's easy to use. After cleansing the lips, remove the lip membrane and stick it on the lips. Remove after about 15-20 minutes, gently massage to absorb the essence.
The last two items that we took out of our box was a lipstick and a lipgloss. They were both by Vera Moore. The lipgloss that we received came in a net weight of .25oz. The color of the lip gloss was pink champagne. This had a hint of mint in it. It was also a great shimmery pink. It went on smoothly and I loved it. I would personally just wear this gloss as it is and not add to it. The lipstick that we took a look at was candy color. This came in a smaller lipstick holder. Although I noticed that was magnetic I think. When I put the lid on it kind of pulled it shut. The color was pinkish red and looked amazing. When I tried it, I noticed that it went on smoothly without any lumps.
This box was a unique one but fun. I like how that they had one main product teeth whitening and other fun products. I also liked having lip products in the box. I know that I will be using this system and the lip products. It well worth the subscription price. I would recommend taking a peek at their website below.
Disclosure: I received one or more products or monetary composition for the exchange for my honest opinion. I only recommend product that I would use personally or believe would be a good fit with my readers. All opinions are 100 percent my own and may differ from yours. I am disclosing this in accordance with the Federal Trade Commission's 16 CFR, Part 255: "Guides concerning the use of Endorsements and Testimonials in Advertising.