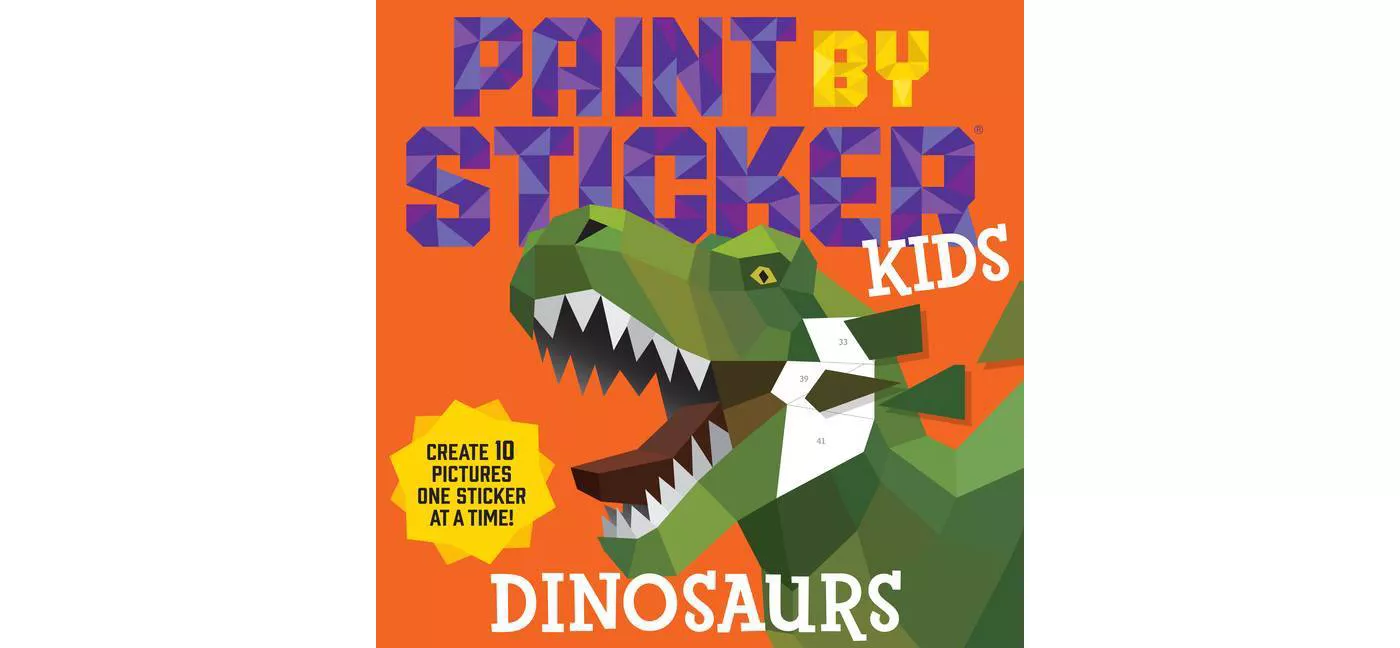 I know when it comes to painting by numbers its a lot of fun! I also know when it comes to my kids they will make a huge mess. I know that they find painting by numbers fascinating and always have gravitated towards that.
What if I told you that there is another option out there for your children without making that mess. I came a cross a fun activity for any child or even an adult. It called Paint By Sticker for kids. They have a variety of different paint by stickers. We received the dinosaur edition.
When we took out our book from the packaging my daughter fell in love. What was different about this book that it had detailed pictures with numbers. You will find in the back of the book with stickers. The stickers will match up with the book. Then you peel off that sticker and match it up with the number and put it on the page. Once your done putting all the stickers where they need to go, you will have an amazing masterpiece.
As a mom I thought this idea was epic. I know when it comes to painting it has to be supervised. With the stickers it requires a little less supervision. Unless you have that kid that will stick the stickers all over the wall. I'm glad that my daughter is out of that stage. I would highly recommend checking this Paint By Stickers out and I know your kids will enjoy them as much as mine.
Disclosure: I received one or more products or monetary composition for the exchange for my honest opinion. I only recommend product that I would use personally or believe would be a good fit with my readers. All opinions are 100 percent my own and may differ from yours. I am disclosing this in accordance with the Federal Trade Commission's 16 CFR, Part 255: "Guides concerning the use of Endorsements and Testimonials in Advertising.