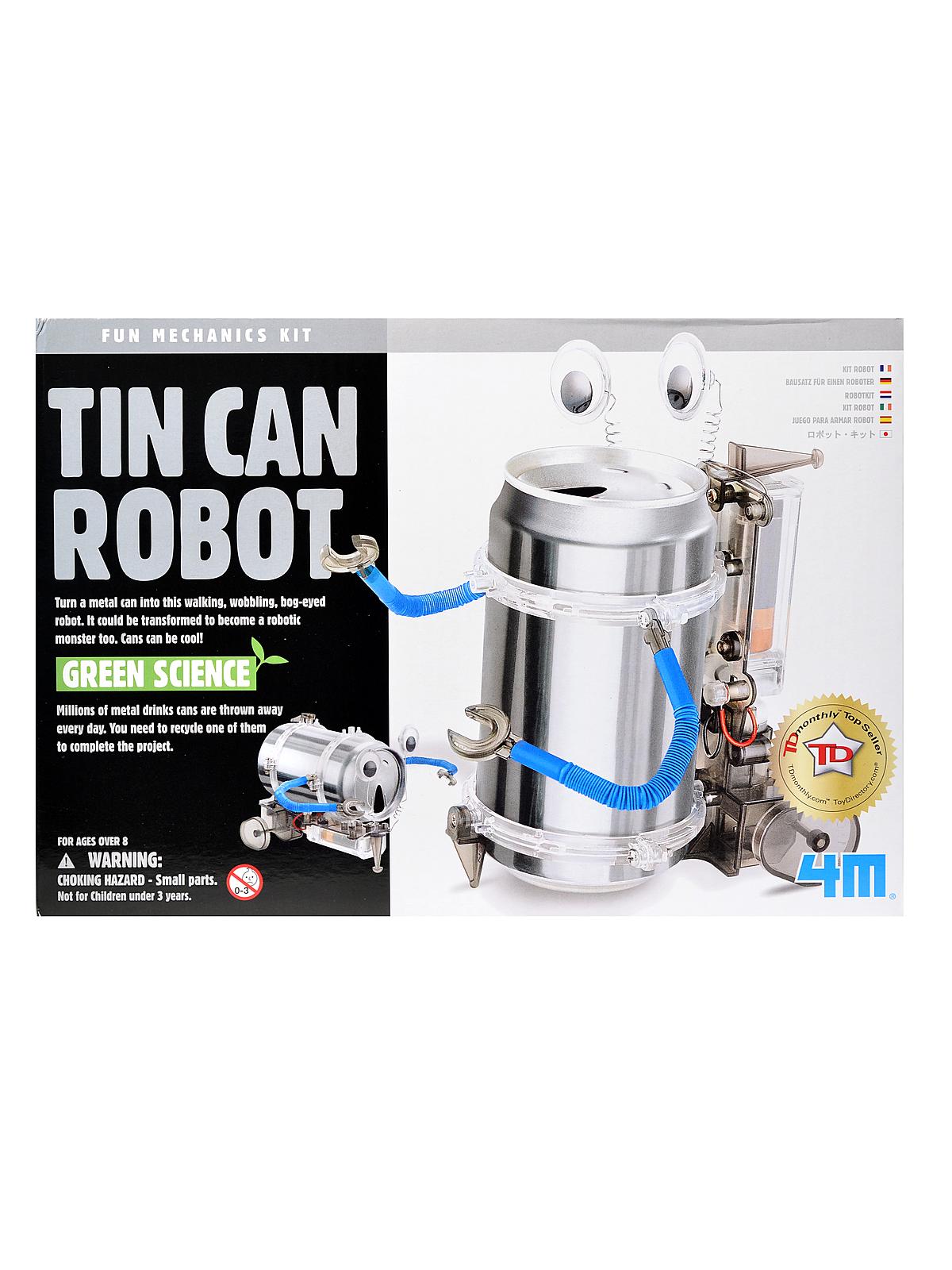 If you are looking for a fun experiment at home than this Tin Can Robot will be perfect for you. What I like about this kit will teach your kids about recycling and how to build a robot out of a soda can. This Tin Can Robot will set you up to build your own robot at home.
This is a 4M Tin Robot that will teach your kids the value of recycling by repurposing a used can into a fun functional robot. When I learned about that I will admit I was skeptical at first. What is nice about this kit is that you need no prior knowledge about robots or how to build. There are no special tools that you need for this kit. Which could be overwhelming for kiddos. This kit does contain detailed instructions and all the necessary parts that will be needed. That is one of the major pluses of this kit. I tend to get frustrated when a kit doesn't have everything you need and you have to make special trips to the store.
All you need is a soda pop can which I always have one on hand in my home. Then this where the fun begins. You can use this kit to create a silly robot or a motorized monster or a combinations of both. This robot requires one AA batteries this is not included. This kit is recommended for ages 8 years and up.
My kids had a fun time creating this robot. They felt pretty accomplished after creating it and it coming to life. This would be a great summer project. You can find this kit on Mister Art website.
Disclosure: I received one or more products or monetary composition for the exchange for my honest opinion. I only recommend product that I would use personally or believe would be a good fit with my readers. All opinions are 100 percent my own and may differ from yours. I am disclosing this in accordance with the Federal Trade Commission's 16 CFR, Part 255: "Guides concerning the use of Endorsements and Testimonials in Advertising.