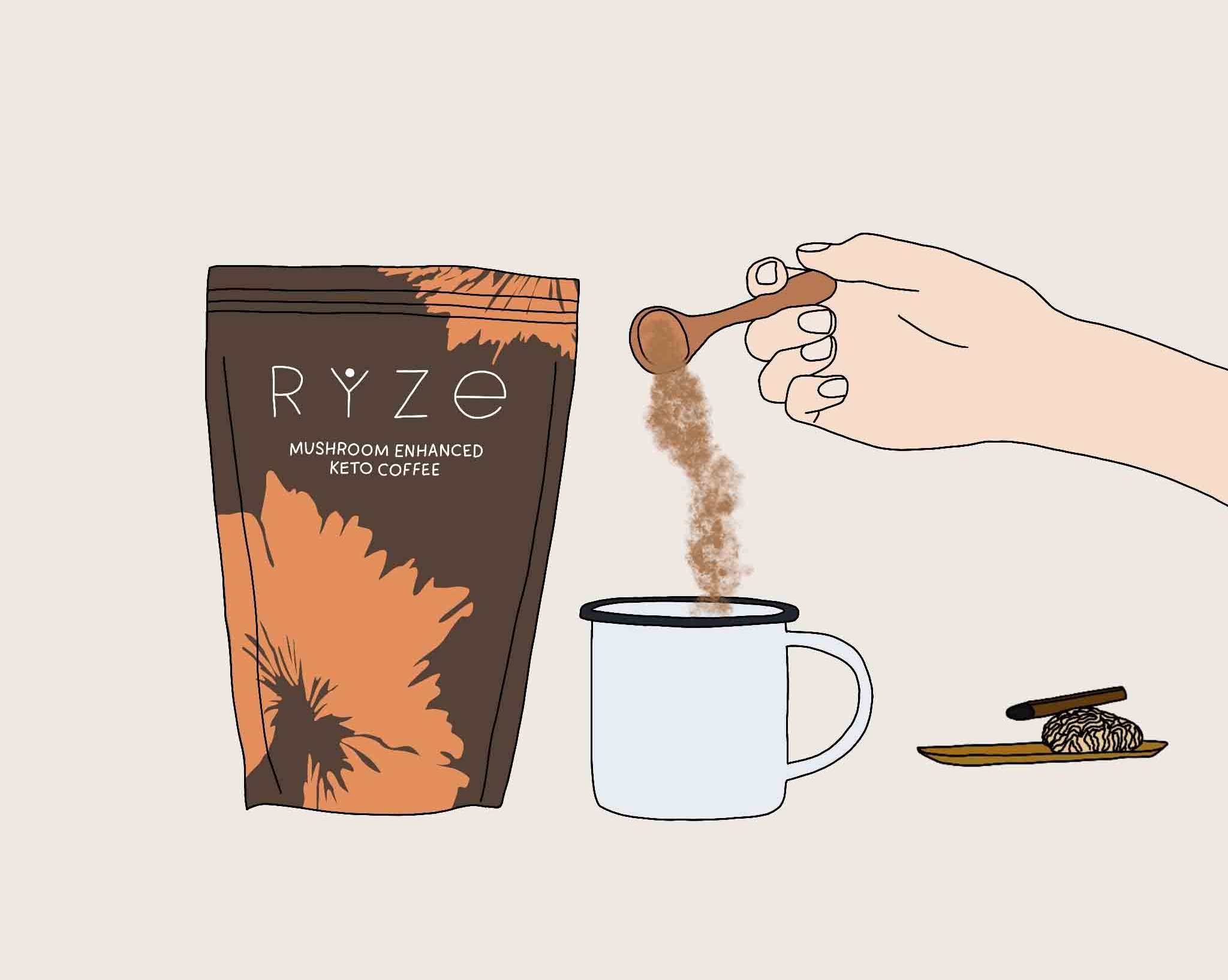 When it comes to coffee there are times where it can upset my stomach due to the acidity and I have to be careful. There are also days where I drink to much coffee that I become jittery and i don't like that feeling either.
That is when I was introduced RYZE mushroom enhanced keto coffee. The creator used to be a health guru and knew all about superfood and nutrition. He told his friend his idea and she was on board. They quickly started experimenting by adding different mushrooms and other superfoods and to coffee and seeing how they felt. After spending a lot of time they came up with the perfect blend. After drinking this blend for a period of time they started to sleep better, be more focused and be in-tune throughout the day.
We received a bag to take a look at and i was quite intrigued. This bag has 30 serving in this bag. What I like about the bag is that it is re-sealable bag. This keeps it fresh for you in the morning. The bag of the bag gives clear instruction on how to use this product. It recommends that you use 8-12 os of hot water. Then you ass a tbsp scoop of RYZE. You can enjoy this cold or warm. Then you can add non dairy milk for extra creaminess.
This helps your immune support, increased energy, blissful mood, improved focus and metabolism booster. If you are on a keto diet then this product would be great for you. I would highly recommend it. This powder mixes in well and dissolves and tasted decent. It taste good in warm and cold water. If you would like to know more and want purchase this product check out the link below.
Disclosure: I received one or more products or monetary composition for the exchange for my honest opinion. I only recommend product that I would use personally or believe would be a good fit with my readers. All opinions are 100 percent my own and may differ from yours. I am disclosing this in accordance with the Federal Trade Commission's 16 CFR, Part 255: "Guides concerning the use of Endorsements and Testimonials in Advertising.