When it comes to haircare products I want the best for my hair. When I was younger I didn't realize that I was damaging my hair with hair products that weren't good for my hair. Then trying to find the right shampoo for my hair. There are so many kind for oily, damaged, and ect. It hard to find the perfect shampoo to fit the needs of your hair.
When I was connected with Monat I was quite impressed. The first step with Monat was a quiz about my hair. I took the quiz and then we proceeded to pick out the perfect shampoo and conditioner for my hair. The quiz was simple while taking it and it let me to find the perfect products. The perfect shampoo and conditioner for me where their Advanced Hydrating Shampoo and Conditioner. Then the owner sent me a picture that you will find in the corner is instructions how to wash my hair with Monat. I was quite impressed with them taking the time to care so much about my hair.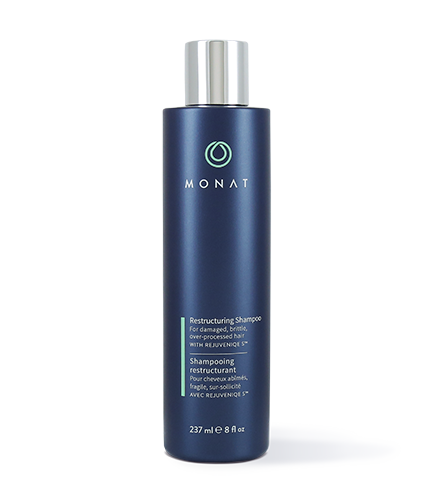 The first product we took a look at was their shampoo. This is a restructuring shampoo. I will admit that I need a little help with my hair. It starting to become healthier but it has been damaged in the past. This is a mild and creamy, sulfate free corrective cleanser that rebuilds, re-hydrates and fortifies tresses. The benefits of this shampoo is what I was hoping to find in a shampoo. This shampoo is created to be used AFTER conditioning your hair. Which honestly I never honestly heard about this concept before but found it interesting. This help cleanse damaged, brittle hair, over stressed and over processed hair. This is a restructuring shampoo that undoes and prevents breakage and helps restore strength and beauty in your overstressed, over processed hair of all textures. After using this shampoo you will notice that your is stronger, healthier, softer and is absolutely amazing.
Now we will take a look at their conditioner. This is considered a pre-wash conditioner. This is also a lightweight pre shampoo conditioner that shield strands from friction and further damage during washing. This will leave your hair feeling healthy and amazing. How this conditioner works is that its created to be used before you shampoo your hair. I know that is interesting and personally I never heard about that before. Although I did find out that it works great. What this does it coats the hair it protects the over stressed hair and very damaged hair. This rinse out conditioner helps improves hair elasticity and rescues the damaged hair. I know that my hair needed some TLC in the worst way. This helped re-strengthen, restructure and resurfaced my hair. This made my hair look health and amazing again. I was quite impressed.
If you are looking for the right products for your hair to make your hair look amazing. Monat has those hair products that are just right for your hair. They also take time to find that special product to make your hair feel and look amazing. They take those extra steps to help you understand what you need to do with their haircare products. I would check them out on the link below.
Disclosure: I received one or more products or monetary composition for the exchange for my honest opinion. I only recommend product that I would use personally or believe would be a good fit with my readers. All opinions are 100 percent my own and may differ from yours. I am disclosing this in accordance with the Federal Trade Commission's 16 CFR, Part 255: "Guides concerning the use of Endorsements and Testimonials in Advertising.