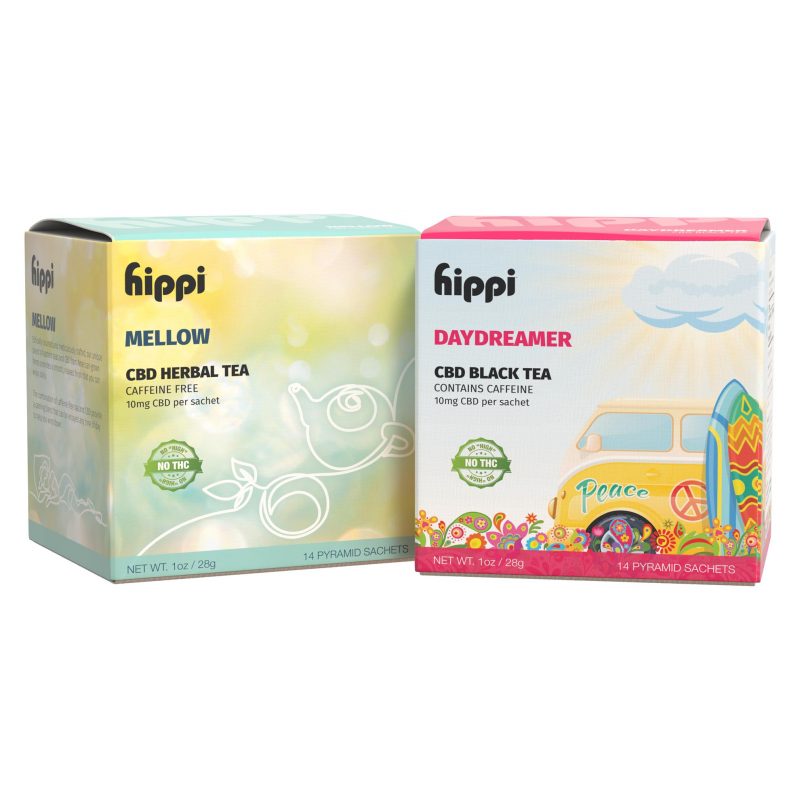 Are you looking for a tea to enjoy? Are you looking more into CBD products? Than I may have a product that combines the two that you may want to try. Hippi Tea offers two types of that is infused with CBD that will help your relax. They offer Mellow CBD Herbal Tea and Daydreamer CBD Black Tea.
We received their CBD Tea Twin Pack to take a look at. In each box it contains 14 tea packets. In each serving there is 10mg CBD Per Serving. Daydreamer tea is recommend for your daily activities
and Mellow is recommend for drinking before bedtime and helps your relax.
The Hippi Daydreamer Black CBD tea is an organic black tea to produce a rich and delicious CBD tea. This tea can be consumed anytime of the day. Then there is their Mellow caffeine free CBD and this helps you relax. I would recommend this at night to help you wind down in the evening.
This is what you need to make your tea. The first thing that you need is to Steep. You should steep for about 3-5 minutes. When you let this sit longer the flavor will become stronger. If you don't want it to be strong don't let steep for too long. If you want it strong than let it steep longer if that makes sense.
The next step is to stir. You can stir your tea during or after your tea has steeped. They recommend to gentle stir the tea. This will help ensure that the CBD that is infused in the tea has fully dissolved into your drink.
Then bam your all done and ready to drink your tea!! If you are interested in learning more about tea that is infused with the CBD. I would recommend taking a moment and checking out their website.
Disclosure: I received one or more products or monetary composition for the exchange for my honest opinion. I only recommend product that I would use personally or believe would be a good fit with my readers. All opinions are 100 percent my own and may differ from yours. I am disclosing this in accordance with the Federal Trade Commission's 16 CFR, Part 255: "Guides concerning the use of Endorsements and Testimonials in Advertising.