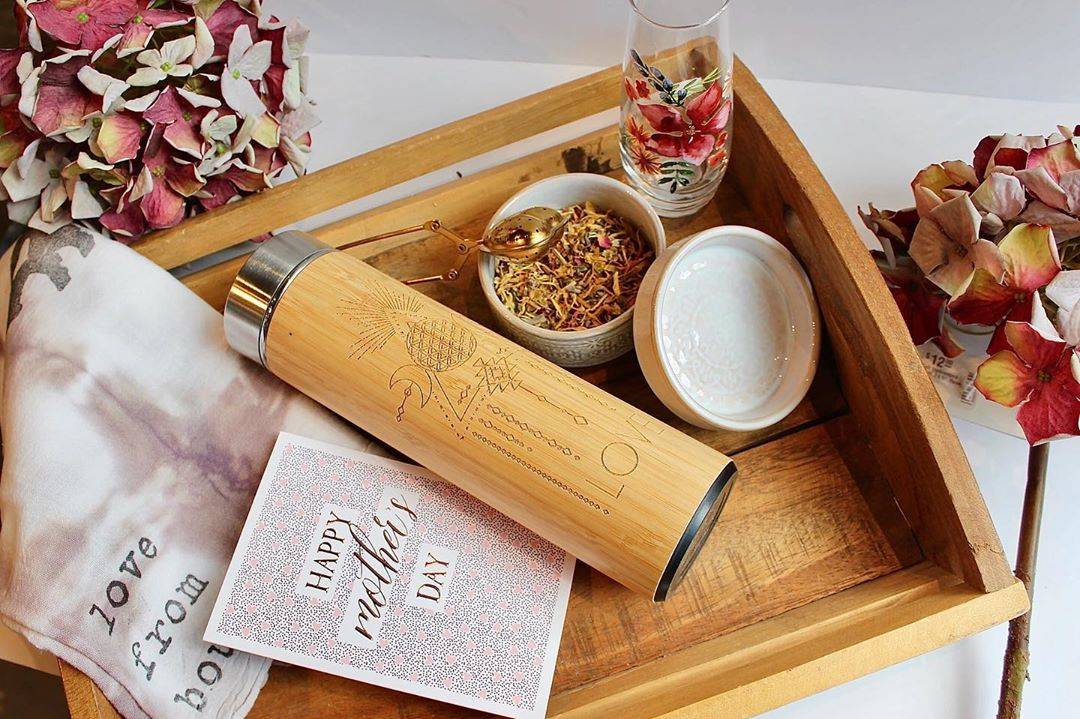 Are you looking for a special gift for mom? Does you mom like fruit infused water or tea on the go? Than you may want to invest in the Bhavana Bottle for mom this year.
We received a Bhavana Bottle to check of our own. What I noticed is that it came in a nice container that would keep your bottle safe. When I too the container lid off and took out the Bhavana Bottle I was amazed with engraved on the bamboo. The design was amazing and and I loved it.
I'll let you in on a little secret. This is just not a water bottle it's so much more. Do you like fruit in your water? There is a little tin that you can put fruit in and then put that in the water. That will create your fruit infused water. Which would be amazing to do this before you go to work and then you have a special treat while at work.
If you don't want fruit infused water that is ok. If you prefer tea than this bottle is for you. I really never thought about bringing tea on the go or having a bottle that can make tea and keep it warm. This bottle is perfect for that. The little tin can hold your tea leafs and make the tea that you prefer. This bottle can keeps your tea warm when your ready to drink it. Which is amazing.
This bottle is amazing and I would highly recommend giving this Bhavana Bottle as a gift. I know that this bottle would be a great unique gift. The design of this bottle will have you talking about it and showing it off to your friends. I love the concept that the covering of the bottle is bamboo. Overall the bottle is durable and great quality and I would highly recommend it. I would check their Bhavana Bottle on their website.
Disclosure: I received one or more products or monetary composition for the exchange for my honest opinion. I only recommend product that I would use personally or believe would be a good fit with my readers. All opinions are 100 percent my own and may differ from yours. I am disclosing this in accordance with the Federal Trade Commission's 16 CFR, Part 255: "Guides concerning the use of Endorsements and Testimonials in Advertising.