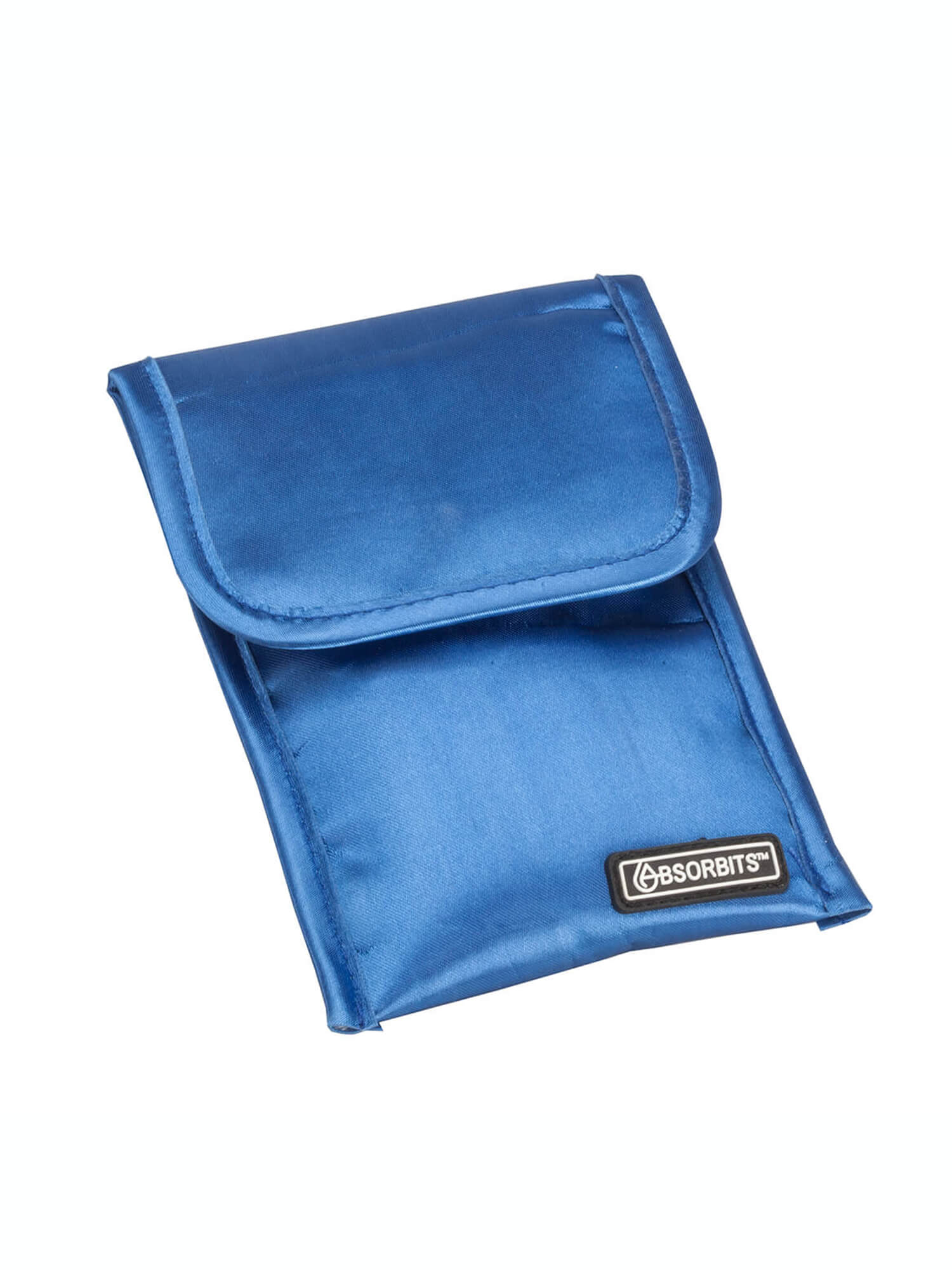 Have you ever dropped your phone in water? The anxiety is real when this happens. I never personally had that problem, although my dad and brother has. The fell into the lake from their small boat that flipped and their phones were on them while this happened. They were lucky while their phone dried out they started to work again.
Well recently I was introduced to Absorbits and this helps save your phone. This is The Wet Phone Rescue Pouch. It helps dries your mobile if it gets wet. This also can be used to store your phone also if you choose to.
This pouch is very sleek and comes in multiple colors. I was surprised on how lightweight this pouch is. When I received it I thought it would be heavy and when I took it out I was quite surprised how light it was. This material is made from moisture wicking nylon and desiccated silica to quickly to absorb that water from your phone. This helps save your device and this may help save other devices as well.
Rice works also to help get the water out of your phone, but you have to throw the rice out after using it. This product you just have to use a hair dryer and dry it. Then you can use it again and again. It's great to have on hand if you have an accident with your phone. You can find this product on walmart or amazon.com
Disclosure: I received one or more products or monetary composition for the exchange for my honest opinion. I only recommend product that I would use personally or believe would be a good fit with my readers. All opinions are 100 percent my own and may differ from yours. I am disclosing this in accordance with the Federal Trade Commission's 16 CFR, Part 255: "Guides concerning the use of Endorsements and Testimonials in Advertising.