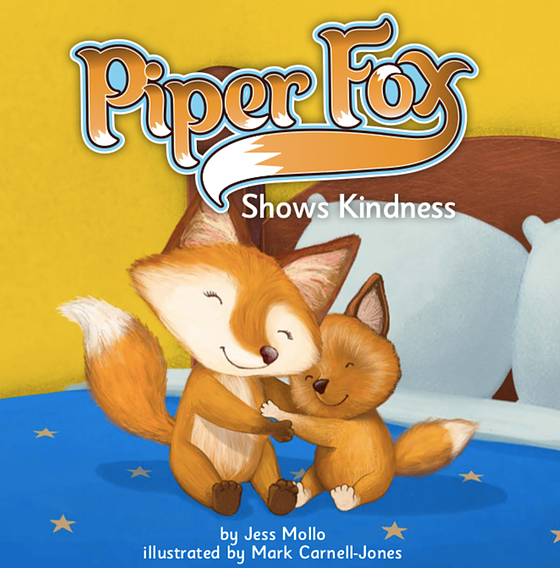 Are you looking for a good children book to read with your children? I have a great book for your children and it will even teach your children kindness. Piper Fox Co. and The Kind Line are all about teaching kids kindness young and raising them kind. I know challenging this each day in their daily lives will help them in the future.
This helps them become the best version of their selves. When you they spread this around their community and school, they will pass on the positivity to those that are around them. The author of this book hope that his book will teach them just that.
Here is a sneak peak about this book:
At first, Piper thinks her baby brother, Winston, is just making a mess. Then she realizes he's copying her as she shows kindness to her family and friends. This heart-warming tale shows readers how we can all show kindness like Piper even if it's in our own way! It doesn't matter how we're kind, it just matters that we are! Grab this book and enjoy Pipers story followed by a Kind Checklist for you and your little one to do at home!
This book is amazing and I would recommend reading it to your children. I would recommend reading this story as a bed time story with your child. Or even getting a blanket and nice glass of hot cocoa and read this book. You can find this book on their website.
Disclosure: I received one or more products or monetary composition for the exchange for my honest opinion. I only recommend product that I would use personally or believe would be a good fit with my readers. All opinions are 100 percent my own and may differ from yours. I am disclosing this in accordance with the Federal Trade Commission's 16 CFR, Part 255: "Guides concerning the use of Endorsements and Testimonials in Advertising.