Right now CBD products are very popular at the moment. CBD products range in all different kinds of products. There are edibles, skincare, drinks and supplements that are infused with CBD. There is a lot to know about CBD products before you should take them and try them. Mendi offers two products on their website. They offer gummies and sticks.
What I liked on their website is that they explained CBD and what it stands for. They give you the information that you need to know and how it can help you. They also put a lot of research in their products to make the best that they can be. They also give information on shelf life of the products that they offer.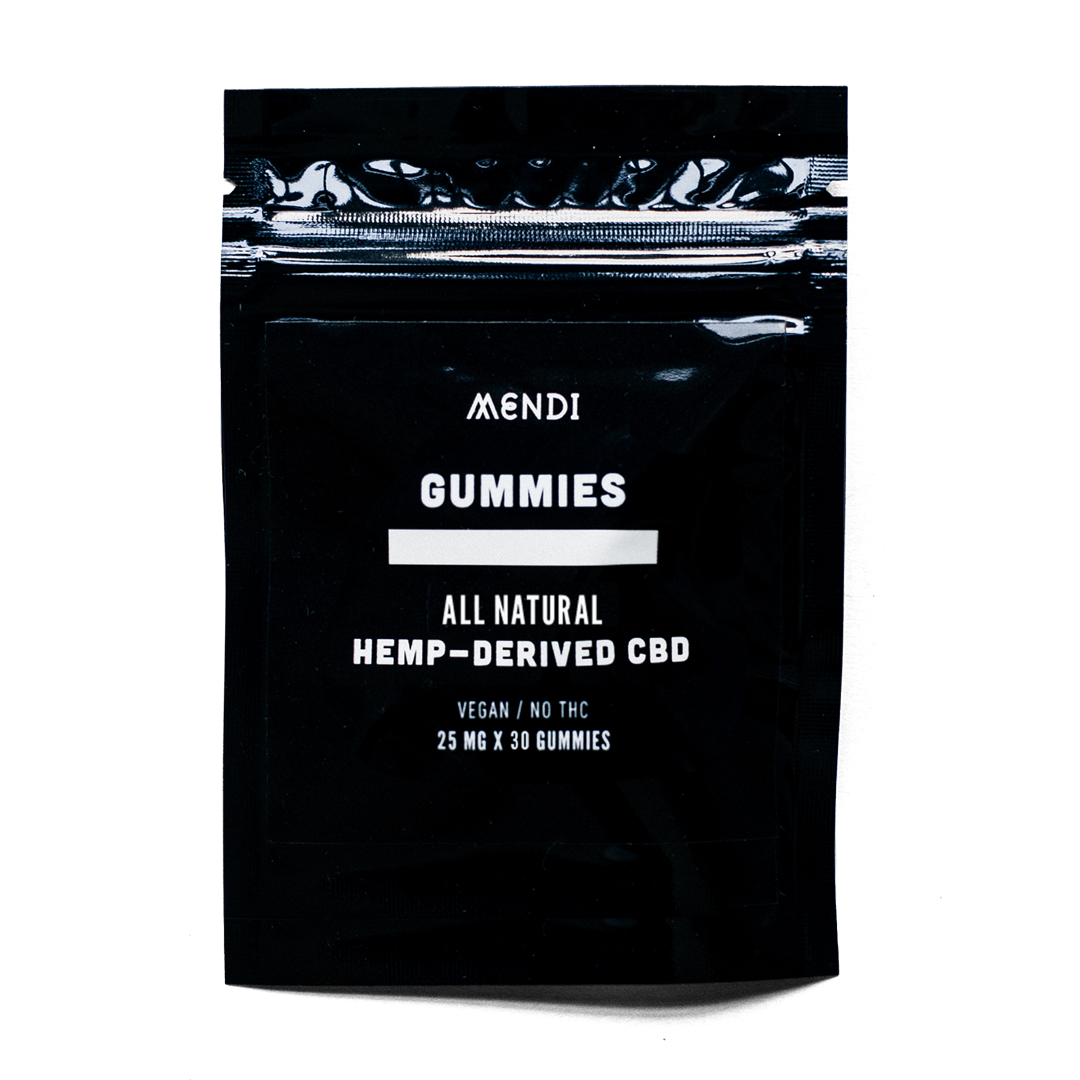 The first product that we took a look at is their Gummies. Their gummies are all
hemp derived CBD. These gummies are 25 mg dose of CBD isolate per gummy. These gummies are made in the USA. All ingredients are USA grown and tasted by a 3rd party. In this product there is no traces of THC. This gummy is vegan, gluten free and non GMO. When starting taking this gummies it recommend that you start taking them in low and slow dosage. I always recommend that taking any new product to make sure that it will be ok taking and that your body doesn't react in a bad way. Your allowed to take this gummy and anytime of the day. Once you digest this gummie it onsets about 15-60 minutes. The ingredients that are found in this gummy are Organic Glucose Syrup, Organic Cane Sugar, Pectin, Organic Concentrated Apple, Organic Concentrated Orange. Organic Concentrated Pumpkin, Organic Concentrated Black Current, Critic Acid, Ascorbic Acid and Natural Colors.
The next product that they covered Athlete Built Stick. We received three sticks for review. This product has hemp derived 500 mg CBD salve stick. This is an amazing balm that you can use on any part of the skin. This is easy to use and easy to rub on infected area. Each stick is 2oz and USA grown. This is 3rd party tested, non GMP and there is no traces of THC. They recommend using this product daily. How you use this product is very easy. You apply the balm to affected area for immediate pain relief and re-apply every 2-3 hours as needed. This has a shelf life of 1 year. The ingredients in the salve stick is make with natural Beewax, Coconut MCT, Shea Butter, Arnica Oil, Calendula Oil, Camphor, Eucalyptus Oil, Chamomile Oil, Menthol Crystals for cooling affect and Vitamin E.
If your an athlete than these products are safe and recommend for you to use. If you are having muscle aches or suffer from an injury than these product may help ease the pain. I would recommend using these products slowly to make sure that there no reactions while taking them. If you are interested in learning more about these product and if they're the right fit for you, I would recommend checking out their website for more information.
Disclosure: I received one or more products or monetary composition for the exchange for my honest opinion. I only recommend product that I would use personally or believe would be a good fit with my readers. All opinions are 100 percent my own and may differ from yours. I am disclosing this in accordance with the Federal Trade Commission's 16 CFR, Part 255: "Guides concerning the use of Endorsements and Testimonials in Advertising.