During this time and staying home I have been adventuring in cooking and baking. I will admit that I'm getting a little bored in the kitchen when it comes to cooking. What usually happens is when I'm getting bored I will go out to eat and eat food that I normally don't cook or know how to cook. Although during these times that is not an option for me at this time.
So I have been looking up on google and youtube for different dinner ideas lately. Although I haven been interested in trying Korean, Asian and Philippine recipes lately. Recently I was connected with a company called K Pop Foods. We were excited when we received their gift set of sauces. Our gift set included: KPOP Kimchi Mayo Sauce, KPOP XXX Sauce, and Honey Glaze KPOP Sauce. It also came with a few stickers, a bandana and some Korean Seaweed snack.
When we took a look at their website I was excited to find that they offered a variety of recipes that would go good with their sauces. We are going to make chicken wings to go with our pizza tonight. We are going to use their Honey Glaze KPOP Sauce. We may try their XXX KPOP Sauce, but I don't think that my kiddos would be able to handle it. I'm definitely going to be looking into more of their recipes to try over the next several weeks.
The first sauce that we took a look at is their KPOP Kimchi Mayo Sauce. This is a special combination of chili peppers, garlic, lemon and vinegar creates a subtly spicy and uniquely tangy profile. This sauce is recommended for subs, burgers, and tacos. You can also use this to dip your fries, nuggets and empanadas. I love this sauce for fries it taste amazing.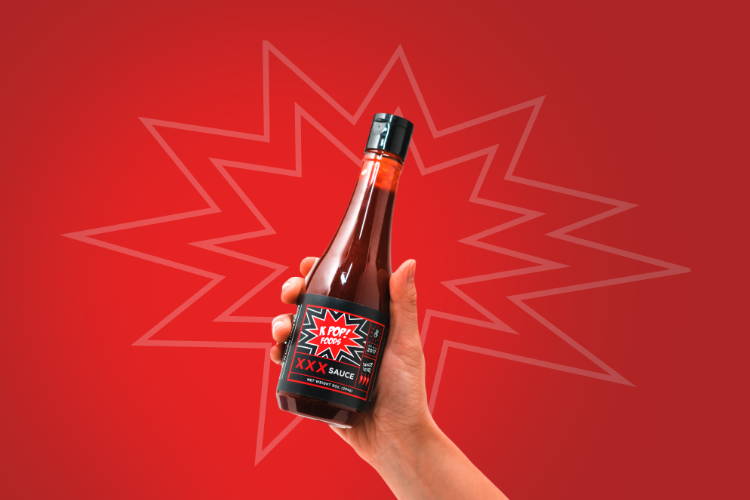 The second sauce that game in the gift set was their KPOP XXX Sauce. This is similar to their original KPOP Sauce but with an extra kick to it!! If you like heat that this sauce is for you. This sauce definitely cranks up the HEAT. I would recommend having something next to you when your eating anything with this sauce on it. You will need it!! This sauce is recommend for tacos, wings, burgers, ramen and so much more. Are you going to be bold and try this sauces?
The last sauce in the gift set is their Honey Glaze KPOP. This one was a family favorite. They married honey, gochujang chili sauce, garlic and jalapenos to make a unique rich and spicy flavor bomb. This is good for foods like fried chicken, ribs and salmon to so much more. This sauce is sweet and tangy with a special kick to it.
I'm glad that we were introduced to KPOP Sauces. These are definitely one of a kind and great for cooking. Like I said that I'm bored with cooking and looking for new flavors and these are the key to spice it up just a little bit. I would recommend their sauces and you check them out their website.
Disclosure: I received one or more products or monetary composition for the exchange for my honest opinion. I only recommend product that I would use personally or believe would be a good fit with my readers. All opinions are 100 percent my own and may differ from yours. I am disclosing this in accordance with the Federal Trade Commission's 16 CFR, Part 255: "Guides concerning the use of Endorsements and Testimonials in Advertising.