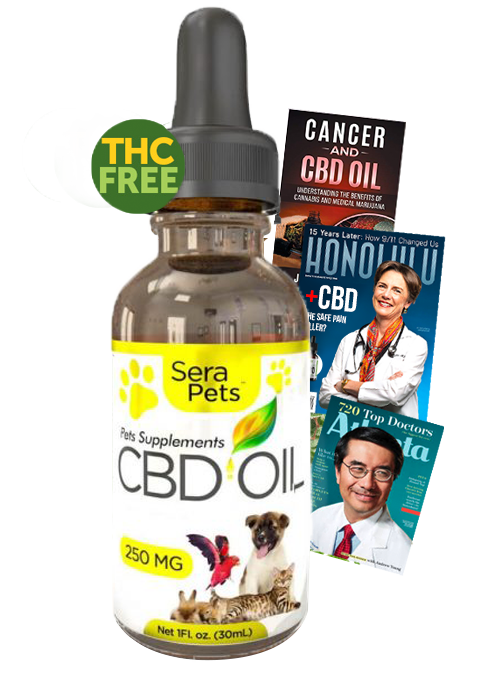 A new product that I'm not to aware of until recently is CBD Oil for pets. I was on the fence on this product when I heard about it because I was not familiar of the product and what it consisted of. When I hear about CBD oil the first thought that comes in mind does this product have THC? The answer to that question is no it doesn't.
Serena Pets encourages you to contact your veterinarian before you add this product to your pet's diet. They want to make sure that your fur baby can have this product just to be safe. When giving this product your pet there is some important information that you should know. If your pet is under 25ibs you should only give them a half of a dropper of 250mg and a full dropper if your pet is over 25ibs. You should repeat this step every 8 hours as needed. I wouldn't continue doing this if your pet doesn't need it at the moment. Just like adults when taking new products and medications you need to make sure your pet doesn't have a reaction after taking this product.
At first I wasn't sure what to expect when I gave my dog this product for the first time. When you administer the first drops of this product, the cannabinoids will flood your pet's system. This serum is a fast acting natural catalyst to help defend against everyday aches and pain. This also helps promote a sense of calmness in your pet.
What I like about this product that it's non habit forming for your pet. If you don't see a positive effect on your pet. It's recommended to discounting this product then restarting shorting after. I really enjoyed learning about this company and their product. They really care for their pets and their health. You can find more information out on their website.
Disclosure: I received one or more products or monetary composition for the exchange for my honest opinion. I only recommend product that I would use personally or believe would be a good fit with my readers. All opinions are 100 percent my own and may differ from yours. I am disclosing this in accordance with the Federal Trade Commission's 16 CFR, Part 255: "Guides concerning the use of Endorsements and Testimonials in Advertising.