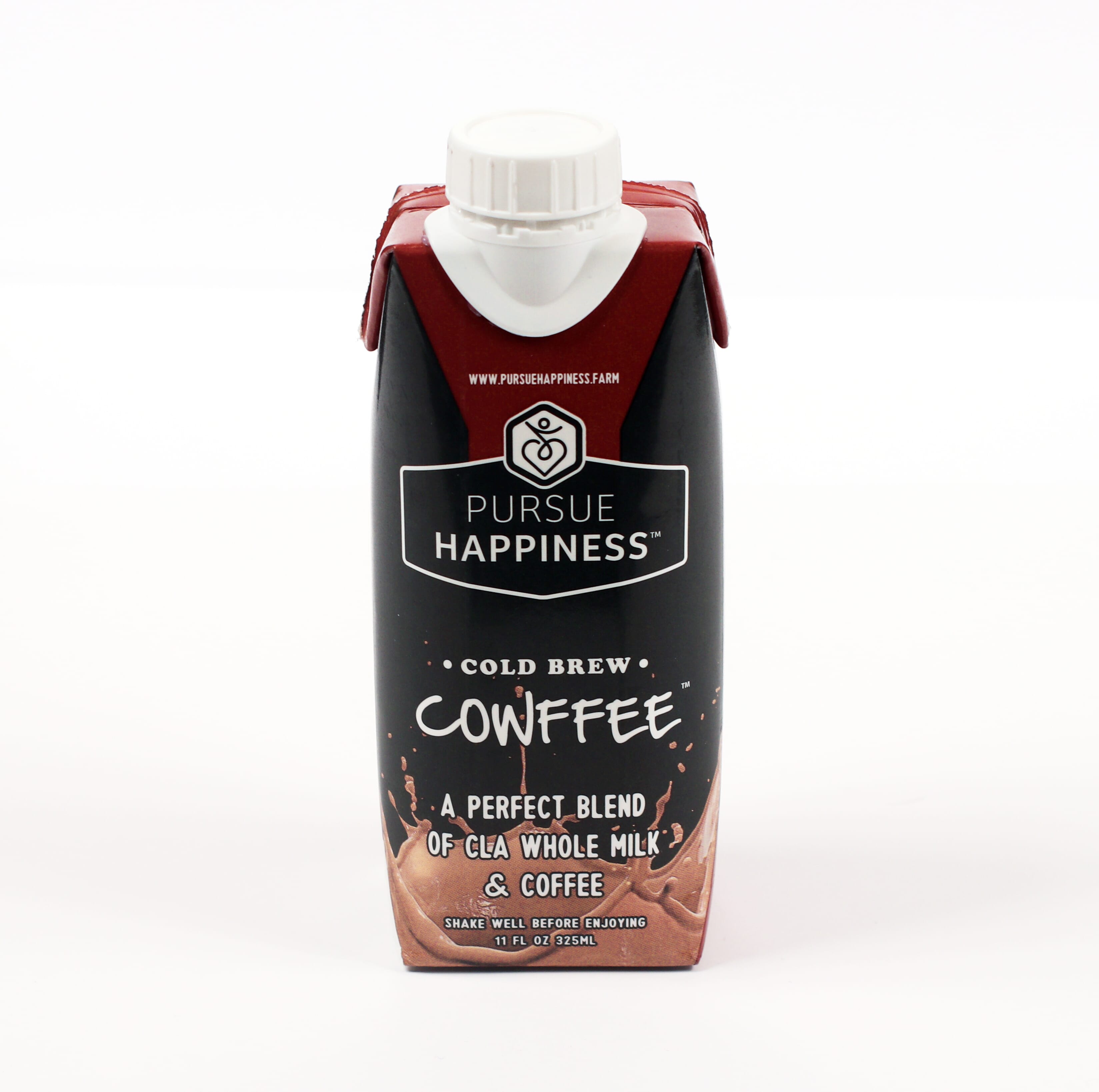 Are you looking for something different to try in the morning or on the go when you go to work? I have the perfect product for you. It's called Pursue Happiness Cold Brew COWFFEE. This is a perfect blend of CLA Whole Milk and Coffee.
Here is a little bit about how COWFEE is made. It made at the farm in Spruce Haven Farm, Cayuga Milk ingredients, beak & Skiff, and Paul De Lima Coffee have worked together to bring you this quality product.
What I like about COFFEE is a shelf-stable beverage. This is a healthier drink option for you in the morning. What makes COFFEE stand out from other cold brews is that it is the first and only cold brew coffee with healthy CLA in it. What I like about this Coffee that is has a great blend to it with cold brew coffee and CLA plus whole milk. This has 20grams of protein, low sugar, Non-GMO, and is lactose-friendly.
This product is great for my dad. He is lactose intolerant. This is hard for him on a daily basis to find product that can cater to him. This change happened to him later in life so for him its been a challenge. He loves his coffee. So when he heard about COWFFEE and that he could drink this without worrying about the consequences. Also what he likes about this is that you can store them in the pantry and you don't have to store them in the fridge. Which is nice. I would highly recommend taking a peek at their website.
Disclosure: I received one or more products or monetary composition for the exchange for my honest opinion. I only recommend product that I would use personally or believe would be a good fit with my readers. All opinions are 100 percent my own and may differ from yours. I am disclosing this in accordance with the Federal Trade Commission's 16 CFR, Part 255: "Guides concerning the use of Endorsements and Testimonials in Advertising.