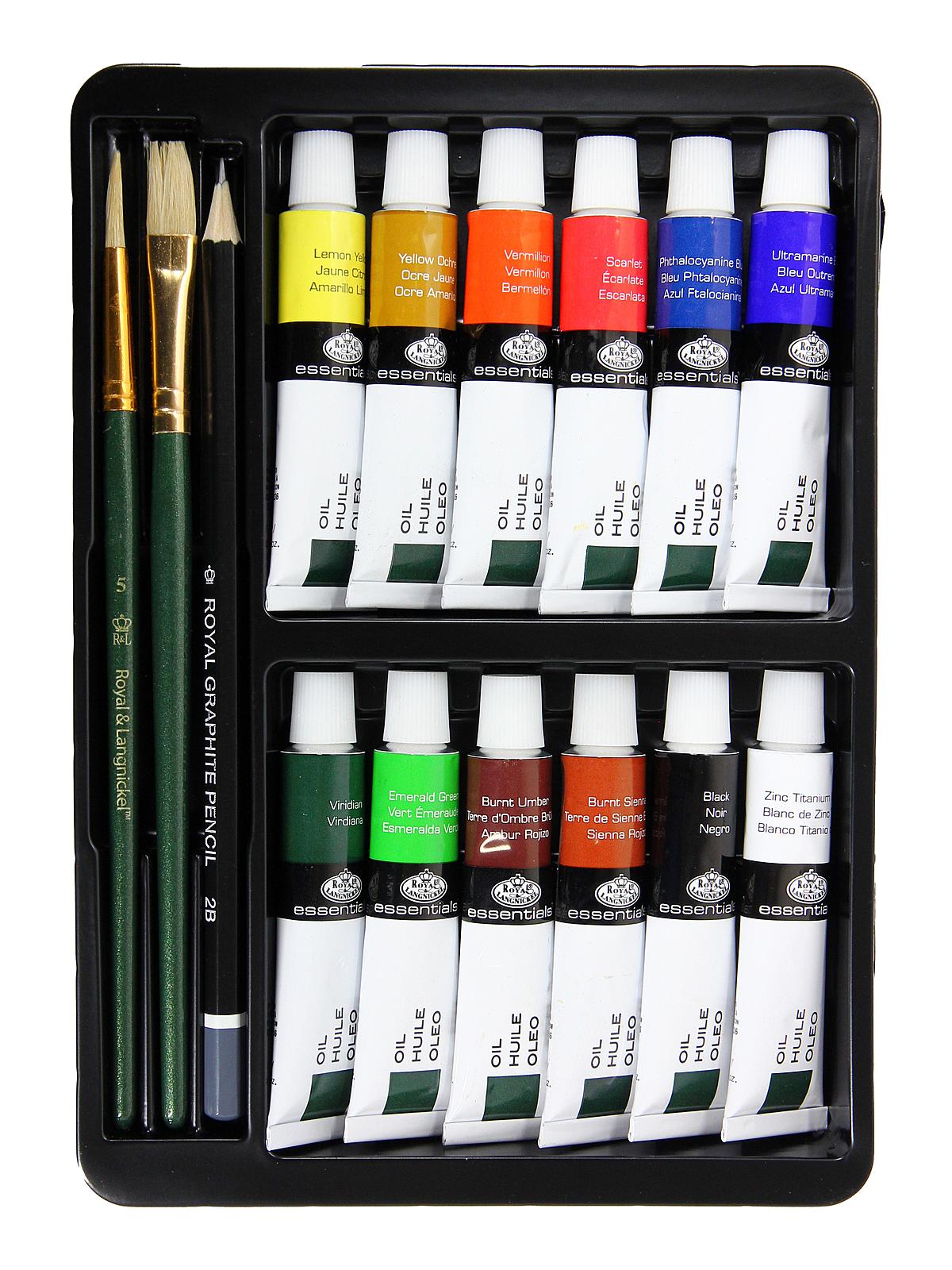 Are you a mom like me that loves to paint in her free time? Right now is hard for me to have alone time to be able to paint at this moment, but hopefully soon thing will start getting back to normal around here. The one thing that I wanted for mothers day is oil painting set. This would make a great mothers gift this year.
This set is a great beginners set if you don't already have oil paints. I haven't had oil paints probably in about 12-11 years. I believe it was before I had my son. I was real into painting and that was my relaxing fun time for me. This is an aspiring oil painter and professional alike will appreciate the assortment of essential supplies. This kit contains 12 basic oil paint colors. The colors that you would need to use. It also comes with 2 white bristle brushes and a graphite pencil.
This comes with basics that you can get started with. I would recommend while you buy this set to check out their canvas on their website and pick a couple up. You will need something to paint on. When I tried these oil paints out I noticed that you want to just squeeze a tiny bit or you will squeeze to much paint out. A little goes a long way. I know that I don't want to waist any paint. The colors look amazing while painting. The paint doesn't look grainy while your painting which is amazing. I had a lot of fun trying these paints out. The brushes are easy to clean after using them.
If you are looking for something special for mom and don't know what to get. I would recommend checking out Mister Art. They have a variety of craft items for mom. If mom loves arts and crafts than this company is a great option to buy a unique gift. If mom is not an artist, but you are then find a craft to make mom for mothers day. I would recommend stopping at their website and checking out what they have to offer.
Disclosure: I received one or more products or monetary composition for the exchange for my honest opinion. I only recommend product that I would use personally or believe would be a good fit with my readers. All opinions are 100 percent my own and may differ from yours. I am disclosing this in accordance with the Federal Trade Commission's 16 CFR, Part 255: "Guides concerning the use of Endorsements and Testimonials in Advertising.