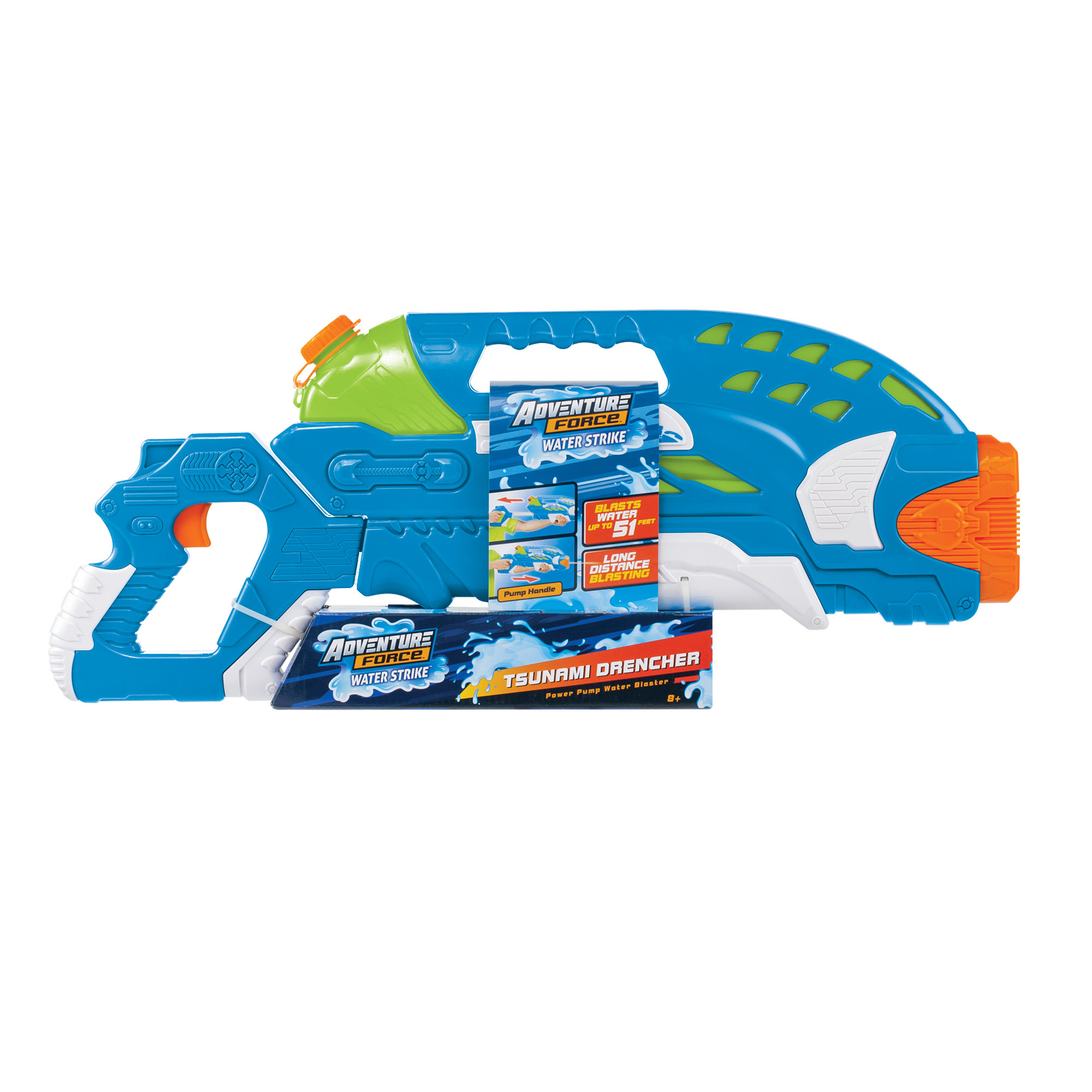 I know times have been a little crazy. I know trying to find items for Easter items have been difficult due to the Covid-19. When it comes to Buzzbee toys they carry them at Walmart and you can order them online and they can be delivered to your home.
Recently we were sent the Adventure Force Tsunami Drencher Water Blaster for our Easter Guide. Spring/summer is approaching quickly. This would be a fun outside toy that children can play with together or by their selves.
The adventure Force Tsunami Drencher is a long distance water gun. How cool is that. I remember when I was a kid I loved playing with water guns. The only problem that I had while playing with them that they were small and they didn't shoot very far. I was quite impressed on how fair this water gun would shoot. This water blaster shoot up to 51 feet away. This water gun is very easy to play with. All you need is to fill up the water tank and pump the handle and your ready to shoot.
This is a fun water gun for all kids. The colors combination is awesome. I like the red, blues and whites. It works amazing. I would recommend not getting shot up close. It may just me but there was a lot of pressure getting shot up close. I like how it shoots pretty far away. I would check this water gun out at your local Walmart.
Disclosure: I received one or more products or monetary composition for the exchange for my honest opinion. I only recommend product that I would use personally or believe would be a good fit with my readers. All opinions are 100 percent my own and may differ from yours. I am disclosing this in accordance with the Federal Trade Commission's 16 CFR, Part 255: "Guides concerning the use of Endorsements and Testimonials in Advertising.